Anomalies at the WTC and the Hutchison Effect
(page 6)
by
Dr. Judy Wood and John Hutchison
This page last updated, April 1, 2008
This page is currently UNDER CONSTRUCTION.
(Not-yet final; major changes to be made.)
(originally posted: December 25, 2007)
Figure 165.
(9/11/01) Source: 2660.jpg
Figure 166. .
(?/?/?) Source: DSC02864.jpg
Figure 167. "Silly string" on the south face of WTC1
(9/11/01) source

Figure 168.
(?/?/?) Source:
Figure 105.
(?/?/?) Source: blog: Spark100kV_small.jpg
Figure 106.
(?/?/?) Source: blog: HV100kvbigresspark1_small.jpg
Figure 201.
(11/29/07?) Source: Picture+626.jpg
Figure 202.
(11/29/07?) Source: Picture+628.jpg
Figure 203. WTC7 is still standing. This and the following photo were taken shortly before WTC7 was destroyed.
(9/11/01) Source:
Figure 204. North face of WFC2 shows an unusual distortion in the image.
(9/11/01) Source:
Figure 205. East face of WFC2. The windows appear damaged at about the same height as the image distortion.
(9/?/01) Source:
Comment1: Clearly they (the planners) know how to clean up (cover up) after a highly unusual chemical/molecular degredation has taken place. They must also know what caused this affect on a human:

WARNING, GRAPHIC DISPLAY OF DEW EFFECTS UPON HUMAN BEINGS: explicit photo

Comment2: With much-much lower intensities, the effects on humans may be benefitial.

(1) Microscopic Radiological Treatment Using EVOs, by Ken Shoulders •2007
(5/5/07) Source: (archived)

(2) [John: References to be added]


Temporary Storage for Extra Pictures


Temporary Picture Storage Top

Figure 216.
070800_slurrywallN02.jpg
(8/?/07) Source:
Figure 217.
Century21_attachment.jpg
(?/?/07) Source:
Figure 218.
SE_corner_attachment.jpg
(?/?/07) Source:
Figure 219. Ground Zero in October 2007. Where did all of the rich-brown dirt come from? Certainly it was not dug up.
wtcsiteoctober2007_big.jpg
(10/20/07) Source:
Figure 220.
skyview.jpg
(11/29/07?) Source:
Figure 221.
011031_pdrm1941.jpg
(11/29/07?) Source:
Figure 222.
skyviewMark.jpg
(11/29/07?) Source:
Figure 223. Now, notice WTC4 in the top-view picture, above. It's low, just to the right of WTC2, and has a whitish roof. It has a main body with a north wing that faces WTC5. In the photo below (looking east), you can see the north wing of WTC4 still standing. But, the main body of WTC4 just disappeared -- gone. Poof.
skyview.jpg
(11/29/07?) Source:
Figure 224.

(?/?/?) Source: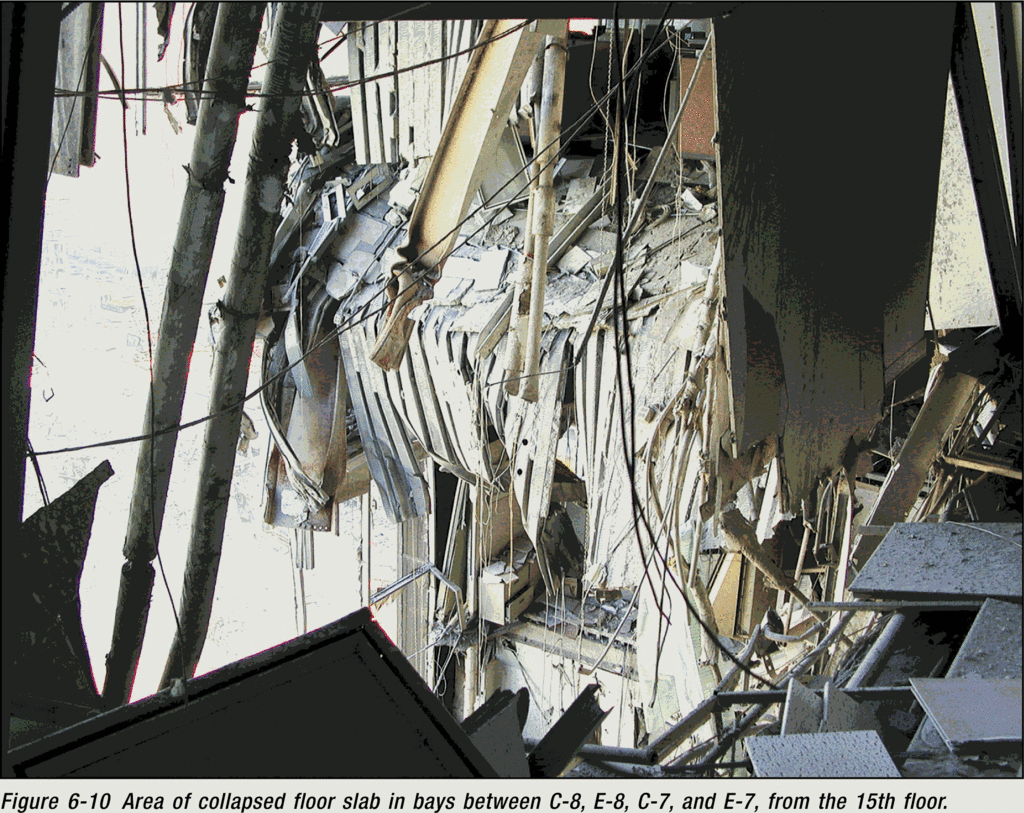 Figure 72. From FEMA report: (Fig6-10.) Why is this beam shriveled up? This seems to be a common theme.

Note the holes in the beam, yet the white paint above that shriveled part is still good. It reminds me of what happens when you put a plastic straw over a fire; it crinkles up.

This is a photo from Bankers Trust. I believe it was accidentally "infected" and continues to disintegrate. They are still taking it apart, piece by piece. (Shall I send photos?) Bankers Trust (BT) is directly across the street from WTC2 (where it was). The dirt truck exit is right in front of BT. BT is barely visible on the left.

I'm thinking that the photographer (and the person who put this photo in the FEMA report) did so for us. That beam is calling to me, "see me."

(?/?/?) Source (pdf): (archived)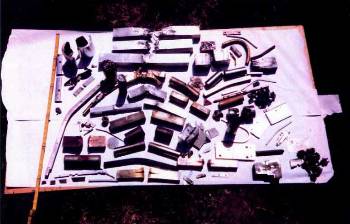 Figure 174. John's specimen collection
(?/?/?) Source:
---
---
In accordance with Title 17 U.S.C. Section 107, the articles posted on this webpage are distributed for their included information without profit for research and/or educational purposes only. This webpage has no affiliation whatsoever with the original sources of the articles nor are we sponsored or endorsed by any of the original sources.



© 2006-2008 Judy Wood and the author above. All rights reserved.